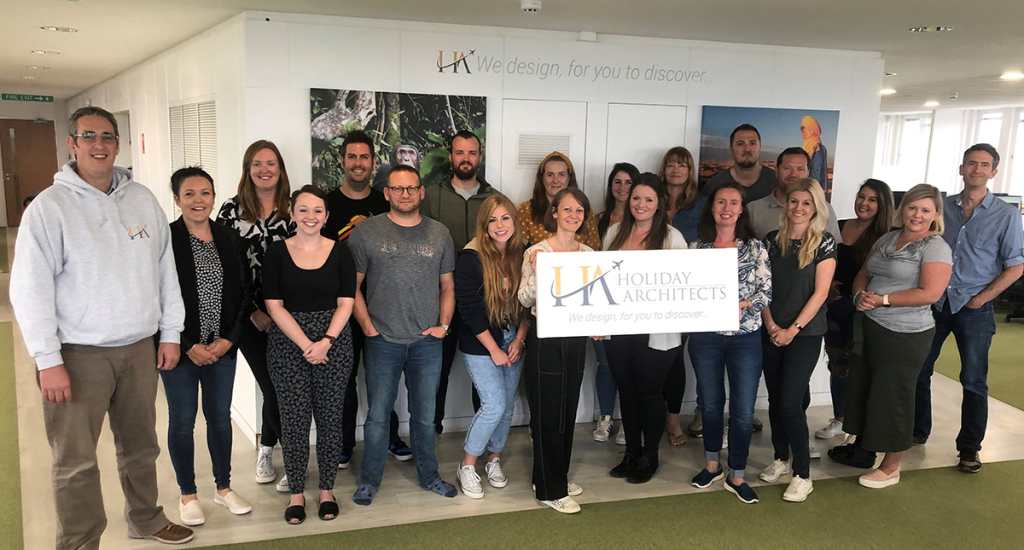 Our Story
Since launching in 2010 Holiday Architects has set out to really listen to our clients – we get to know you, we get to know your travel needs and we design the perfect holiday to match. By operating in this manner, and avoiding the standard off-the-shelf packages offered by many other travel companies, we've become one of the fastest-growing and most-trusted tour operators in the UK. Underpinning all of this is the expertise of our team: each committed to servicing their specialist destination, backed up with a dedicated country website packed full of unique hotels, quirky excursions and engaging holiday suggestions. Every one of our team has visited their destination many times (often even lived there), has many years' experience in the travel industry and is carefully chosen to fit with our friendly and helpful team culture. This means when discussing your travel plans, you'll have the peace of mind that you're not only speaking to a genuine expert but a real person who cares about you and your holiday.
We believe we are better than anyone else at listening to your travel aspirations and turning them into perfectly designed holidays, but of course that is not always easy to substantiate, which is why we were extremely proud in 2019 to be named Wanderlust magazine's 'Top Tour Operator of the Year', for the second year running, gaining a 100% satisfaction rating from their readers. Competition at these awards is fierce, so winning brings us a great deal of pleasure and pride as it means we have lots of very happy clients!
Don't just take our word for it though; you can read more about our clients' experience of Holiday Architects by visiting our Trustpilot page found here.
Covid-19 & Travel
Covid-19 has had an undeniable impact on our world, and we appreciate that feeling confident to book a much-needed trip in this current climate is harder than ever before. We want to assure you that when you book a trip with Holiday Architects, your safety is our main priority. We are working closely with our partners on the ground in each destination to ensure all safety precautions and recommendations are followed. In addition to safety concerns, we recognise the increased need for flexibility in travel. So we've made some considerable changes to our Booking T&Cs for any booking made after 1st July 2020, meaning you can book a trip with peace of mind, knowing that should something unforeseen come along, we will be as flexible as possible in dealing with the situation. In summary, those changes are:
• Increased flexibility that allows you to postpone your trip for any reason (subject to unrecoverable costs) or make changes to your booking, up until 45 days before departure.
• Lower cancellation fees if cancellation is due to Coronavirus.
• Non-refundable deposits reclaimable as a travel voucher (less unrecoverable costs), if you cancel up to 45 days before your trip – regardless of the reason.
• Lower fees for booking changes or a more generous refund for cancellations made by you within 45 days of departure if a travelling client, or one of their family members, is affected by Coronavirus.
For further information on how Holiday Architects have tackled and are continuing to adapt to the impact of the Coronavirus pandemic, please visit our Covid-19 policy hub here. 
Tailor-Made Travel
Tailor-made travel starts with a blank sheet of paper and a conversation with one of our experts, and finishes with a holiday that's been designed specifically for you. Nothing is set, nothing is off-the-peg, or off limits. You depart when you want, see what you want, stay where you want (guided by the advice and first-hand knowledge of our specialists during the design process). It used to be that tailor-made travel was a relatively expensive way to go on holiday, but this isn't the case anymore: and we'll make sure we stick to whatever budget you give us for the trip.
How We Work
Everything we do is designed specifically for you, and that design process starts with an initial conversation. We like to have that conversation to get to know you and understand the key things you want to get out of the holiday and we find the best way to do that is a friendly chat over the phone (or email if you prefer), where we take the time to really listen to what it is you want from your trip. We've travelled to our specialist destination many times, so we'll also provide plenty of inspiration and ideas that we feel may best suit you. It's because of our knowledge and experience that we are also able to offer honest advice about a destination, as we've most likely stayed in that certain hotel or gone on a particular quirky excursion ourselves; this will ensure you are able to make the right choices for your trip.
Next, your dedicated specialist will carefully design you an itinerary, with a price, and send that to you within 48hrs. This is very much a first draft and we can revise as necessary until we've got it exactly right for you. This is where we differ from our competitors as you're not just going to get a standard itinerary, but something which is designed to your requirements with care. We take huge pride in our clients having the best possible holiday. Upon booking, you can rest easy, as your money is 100% protected either by our ATOL bonding or through our Travel Vault membership. Things don't end there though, as our dedicated team is here on the phone and on the ground; to provide you with great service and peace of mind throughout your trip, so you can focus on your next discovery.
The Team
Emma first travelled to Africa on an overland safari in 2009, and fell in love with the continent – so much so, she cancelled her return flight and only returned to the UK four years later! From her base in Cape Town she spend those four years leading tours from Cape Town up to Uganda, exploring areas as diverse as the Namibian desert to the plains of the Serengeti. Although she's been back in the UK for a few years now, she's returned many times to Africa, visiting Botswana, Namibia, Zimbabwe and South Africa: her most recent trip was a couple of weeks taking her new husband and their daughter to revisit some of her favourite haunts in South Africa.
Kirsty has been travelling to Africa since 1993 when she embarked on an overland trip from Zimbabwe to Kenya.  Since then she has returned on numerous occasions exploring Southern Africa from the Cape to the Skeleton Coast. Fortunate to have many friends in the region and with family now living just outside the Kruger National Park, she has plenty of  reasons to regularly visit this incredible part of the world.  20 years of exploring has not lessened her enthusiasm for Africa's amazing scenery, wonderful people and fascinating culture. These days she is travelling with her young family but it is just as appealing as ever.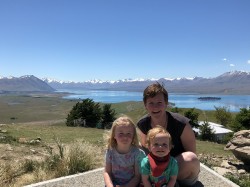 Tim's first trip to Africa was back in 2010 and he instantly knew this wasn't going to be a short relationship. Over the years Tim has explored many different areas with so many highlights it is impossible for him to list favourites without listing them all. Botswana, Kenya, Tanzania, The Seychelles and Mozambique are all on the list for Tim although most recent visits include Namibia and two trips to South Africa.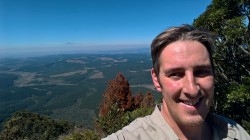 Behind the scenes, Emma, Kirsty and Tim are (ably?) assisted by the two company founders, Damien and Andrew. Both of them had an expat upbringing in the dim and distant past, so it's almost inevitable they've ended up establishing a travel company. Damien is heavily involved in the marketing side of the business, whilst Andrew takes care of day-to-day things, like making the coffee.
Terms & Conditions
Once you pay the deposit for your holiday you'll be entering into a contract with us, which is governed by our terms & conditions – so it's particularly important that you read through these before making your booking. Please click the link below for our terms & conditions.
Botswana Holiday Architects T&Cs
We understand how important it is for you to have peace of mind and know that the money you give us for your holidays is properly protected. We also know that the regulations and protection methods are confusing, overlapping, full of various acronyms and not easy even for seasoned industry professionals to understand! Please follow the link below for full information on the ways your money is protected when you book a holiday with us.
Holiday Architects Financial Protection
Holiday Architects is committed to ensuring that your privacy is protected. Should we ask you to provide certain information by which you can be identified when using this website, then you can be assured that it will only be used in accordance with this privacy statement.